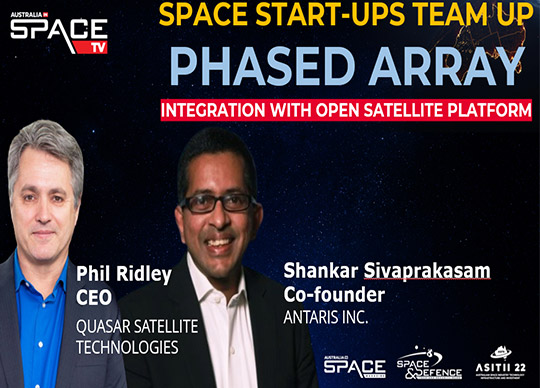 Space start-ups Antaris Inc and Quasar Satellite Technologies have recently announced a partnership to bring a breakthrough innovation in satellite constellation management to market.
Under the strategic alliance, Quasar's digital multibeam Phased Array technology, which enables customers to manage spacecraft constellations through a single ground station connection, will be integrated into Antaris Inc's software-defined Open Satellite Platform.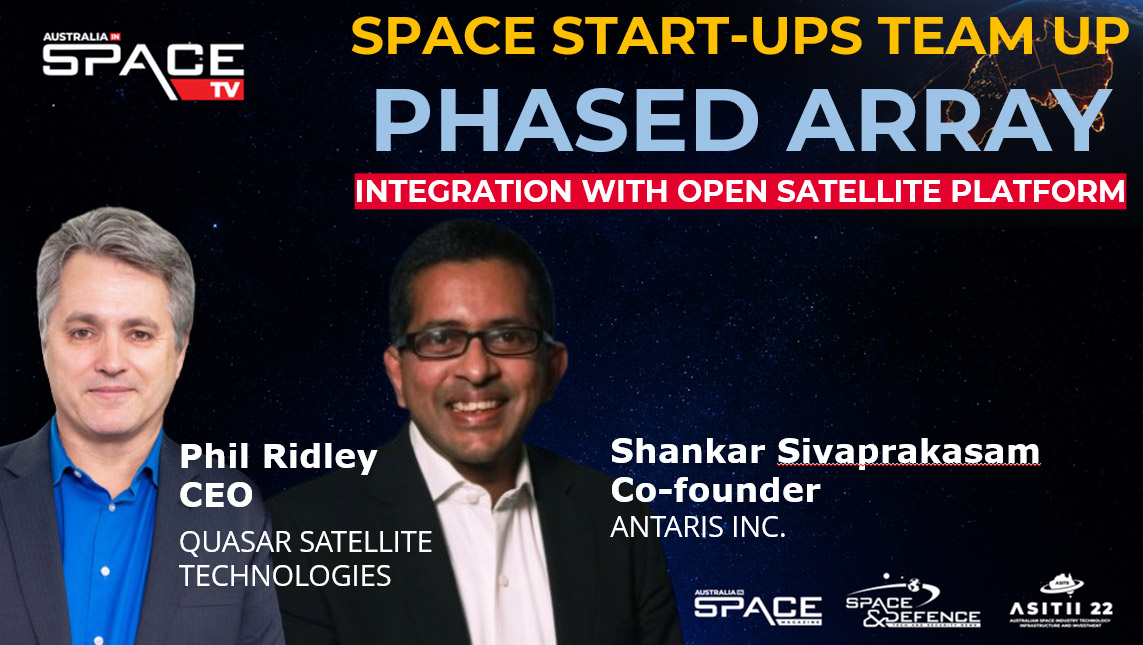 Quasar Satellite Technologies is a Ground Station as a Service (GSaaS) offering for space communications and space domain awareness. Quasar is developing an Australian capability for multibeam satellite ground stations based on cryogenically cooled phased array antenna technology developed by CSIRO, Australia's national science agency. Quasar's fully digital ground station can communicate with up to 100 satellites simultaneously on the same antenna, greatly increasing the efficiency of access to space whilst reducing communication costs. Quasar will fully support open satellite communication standards for maximum interoperability.
Antaris Inc is a category creating software-as-a-service (SaaS) offering for complete lifecycle management of a mission: from conception to sustainable decommission. The SaaS platform, together with the trusted marketplace, makes the user's journey to design, build, operate and manage a satellite or a constellation with minimal friction.
The scaling of the Antaris business is driven by the two-sided business model of SaaS and the trusted marketplace. Both feeds each other.
A SaaS customer is going to use Antaris because there are sufficient marketplace participants to make their satellite lifecycle journey easy.
A marketplace participant would want to know there is sufficient customer interest in using the Antaris SaaS for them to be worthwhile participating in the marketplace. Therefore, our scale focus is on both customers and marketplace participants globally. From a revenue standpoint, Antaris gets subscription revenue from customers and ecommerce revenue from the marketplace participants.
We speak with Shankar Sivaprakasam, Co-Founder, Chief Product & Revenue Officer and Phil Ridley, CEO, Quasar Satellite Technologies.
Shankar is an infotech and space-tech executive with multinational and start-up leadership experience. He holds a B.Tech in CS&E from IIT Kanpur, India, and an EMBA and PhD from UTS, Australia.
Phil has 30 years' experience in telecommunications, aerospace and RAAF. He was a cofounder or key executive at many startups including BigPond, Unwired Australia and Mojo Power. He is an international patent holder and winner of multiple national Engineering Excellence awards incl. Bradfield Award for Engineering Excellence.
For more information visit
https://antaris.space/
https://www.quasarsat.com/ground-station
https://www.auroraspacecluster.com/au…