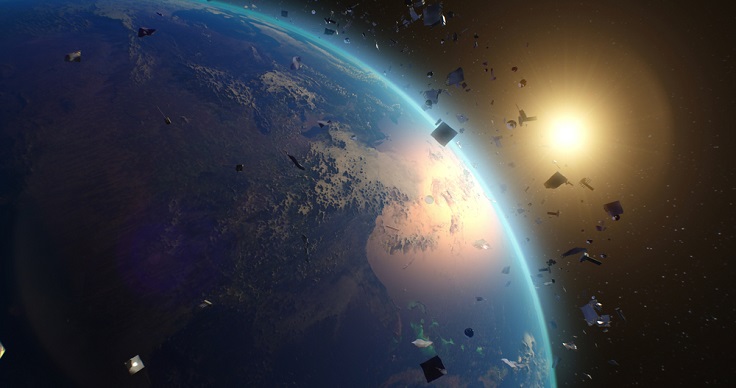 Written by staff writer.
The Australian Space Agency (ASA) says debris washed up onto a Western Australia beach is "most likely" from a medium-lift launch vehicle operated by the Indian Space Research Organisation (ISRO).
The three-metre tall, two-and-a-half metre wide cylinder was washed ashore in early July, about 250km north of Perth. The piece of space junk sparked global media interest and an ASA investigation.
"We have concluded the object located on a beach near Jurien Bay in Western Australia is most likely debris from an expended third-stage of a Polar Satellite Launch Vehicle (PSLV)," said the agency, via its Twitter account, on July 31.
That finding was unsurprising, given the number of positive identifications from circulating images. Analysts promptly flagged the debris as an upper-stage fuel tank and engine belonging to an Indian rocket. All expendable Indian rocket stages return to Earth over the ocean.
ISRO chairman Sreedhara Panicker Somanath, while previously declining to say for sure the debris belonged to his organization, said it was definitely "part of some rocket" and admitted that "some of the PSLV parts are known to have fallen in the sea beyond Australia's Exclusive Economic Zone".
Entirely designed and manufactured by the ISRO, various versions of the PSLV have been in operation for almost 30 years. The launch vehicle can carry payloads of up to 1,750 kg to Sun-Synchronous Polar Orbits 600 kilometres above Earth for domestic and international commercial customers. As of July 30, the PSLV had completed 58 launches since its first in September 1993, with 55 of those launches proving successful, two being deemed outright failures and one a partial failure.
The 58th launch on the weekend, PSLV-C56, from Sriharikota Island in the Bay of Bengal, conveyed seven satellites into space, ranging from a 3U nanosatellite flying a technology demonstrator payload to a 360 kg satellite co-owned by Singapore's ST Engineering and the Singaporean Government that launched into a near-equatorial orbit and is destined to help meet that government's "satellite requirements".
India is a signatory to the United Nations Outer Space Treaty, which mandates the launch nation's collection and disposal of space debris. Somanath was unable to say what PSLV launch this particular piece of debris may have come from but noted that it might have been floating about for some time before finally washing ashore.
The ASA, who received some criticism for taking several weeks to confirm what every space sleuth already knew, said it was in disposal talks with ISRO. "The debris remains in storage, and the Australian Space Agency is working with ISRO, who will provide further confirmation to determine the next steps, including considering obligations under the United Nations space treaties. The Australian Space Agency is committed to the long-term sustainability of outer space activities, including debris mitigation, and continues to highlight this on the international stage."