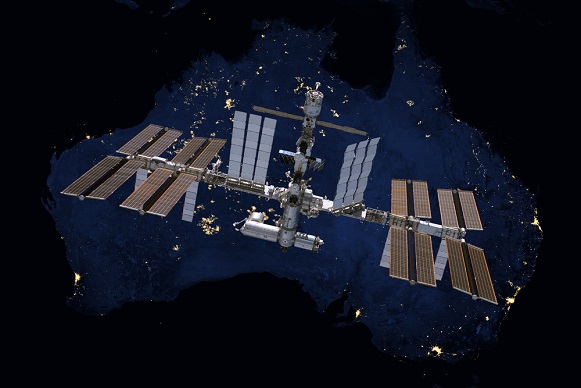 Written by staff writer.
The Australian Government is under fire for axing the AUD1.2 billion National Space Mission for Earth Observation (NSMEO) program that would have seen four domestic satellites put into space from 2028 to boost Australia's sovereign space capability and improve access to earth observation data.
One commentator called the axing an "anti-innovation, anti-self reliant, retrograde step" and follows the recent government decision not to provide funding to assist in developing spaceport and rocket facilities in Australia.
NSMEO was launched in early 2022 by the outgoing Morrison government. The current Minister for Science and Innovation, Ed Husic, says the axing is due to budgetary reasons. However, funding withdrawals are leading to claims that the current Australian government is not interested in space and that the country's national space policy is "dead in the water."
"It would be great as an industry minister always to be making announcements about billion-dollar spends as opposed to making billion-dollar cuts," the minister told ABC Radio, adding that part of his role was to make tough calls. "If I don't cut a billion there, I've got to find it somewhere else in the portfolio… you've got to make those calls, and I know that it's not popular, but we're trying to do it at a point where we can bring that budget deficit down and invest in the things that people expect."
The NSMEO satellites would have provided Australia with its sovereign space assets capable of delivering a broad range of data instead of relying on foreign-owned satellites to do so, a situation the Australian Academy of Science says creates an unacceptable sovereign risk. Separately, Frontier SI research from 2021 found earth observation data contributes over AUD5 billion annually to the Australian economy.
Dr Malcom Davies, a senior policy analyst at the Australian Strategic Policy Institute (ASPI), says that if the government is prepared to scrap such an important national space project "irrespective of the harm it will do to Australia's national industrial and technological base," what will happen if the country enters a recession and further tough budgetary calls are required?
"Humanity is going back to Moon, we need to be part of that, and we need to be a 21st century space power in every sense, including (having a) substantial sovereign space launch capability," he said.
James Brown, CEO of the Space Industry Association of Australia (SIAA), calls the decision to axe NSMEO shortsighted. "Space infrastructure provides 60% of data measurements critical to assessing climate change; can detect and monitor natural disasters; provides signals and timing fundamental to transport and agriculture; and is critical to providing defence surveillance of the waters around Australia," reads an SIAA statement. "NSMEO would have provided sovereign Australian satellites to provide this data precisely when needed by government agencies and departments. The mission would have shown international partners that Australia is serious about contributing to international efforts to measure and mitigate the effects of climate change which severely threaten our immediate region."
Husic denies the government is disinterested in space. "We've opened up the (AUD15 billion) National Reconstruction Fund to support firms, and we've also got our (AUD392 million) industry growth program we announced in the budget to help smaller firms be able to get a leg up in terms of their ideas, to stand themselves up at that early stage. So. there are several things we can and are doing."