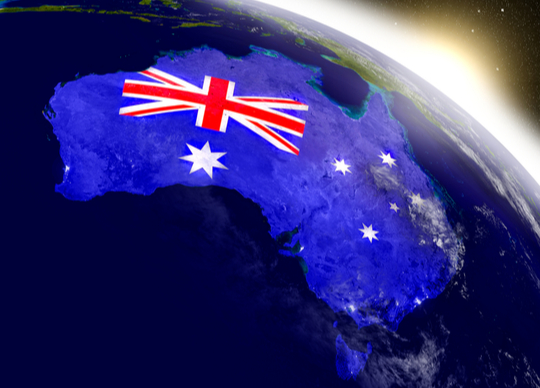 Australia's space sector will get a boost later this month when the country's first commercial space launch occurs. Equatorial Launch Australia (ELA) is readying to send a BBIX rocket into space from the Northern Territory's Arnhem Space Centre on June 26.
That launch marks the first of three scientific suborbital sounding rockets ELA will send into space over three weeks for its client, NASA. As well as being Australia's first commercial space launch, the June launch marks NASA's first use of a commercial spaceport outside the US.
Further launches will take place on July 4 and 12. The launches are a milestone for ELA and Australia's space industry. ELA was established in 2015 with the goal of becoming a multi-user commercial space launch company. June 26 is a big step towards that goal.
"Having NASA as our first customer is not only a great endorsement of our spaceport, but it places us at the forefront of global commercial space and proves that through ELA and the Arnhem Space Centre, Australia now has a sovereign launch capability and access to space," says ELA Executive Chairman and Group CEO, Michael Jones.
"This campaign is just the start for us as we are in advance commercial discussions with nine other major rocket companies, and we hope to carry out at least two additional launches in 2022 before ramping up our launch cadence to over 50 launches per year by 2024/25."
The first rocket will travel approximately 300 kilometres into space, carrying an atmospheric observation/sensing platform to observe the Alpha Centauri A and B constellations. The rocket's first stage and payload will return to earth for recovery. ELA's purpose-built spaceport is the world's only commercially owned and run multi-user equatorial launch site.
Some 70 NASA personnel are arriving at the Arnhem Space Centre this week to support the launch. Among the contingent are 15 science team members from the University of Wisconsin-Madison and the University of Colorado Boulder.
"The growth of launch related activities in Australia is helping to open up the full value chain of space activities, which will grow the sector and create new businesses and job opportunities here at home," says the Head of the Australian Space Agency Enrico Palermo.
The three missions will investigate heliophysics, astrophysics and planetary science phenomena only observable from the southern hemisphere. Arnhem Space Centre's location 12° south of the equator and alongside the Gulf of Carpentaria gives it certain advantages other government-owned launch sites in the Northern Hemisphere cannot match. As the launch date nears, politicians are taking an interest and wishing ELA the best.
"This project will bring together global and local industry to take Australia's space sector into a new era," says Prime Minister Anthony Albanese.
"It is a remarkable achievement what we have done and all the more so, given we have had no Federal Government support to date," points out ELA's CEO. "We haven't made bold predictions in the past, we just quietly went about our work, and now we are set to achieve a couple of incredible firsts in the space history of Australia."
While the launches will be visible to local Arnhem Land communities, no public viewing will be available at the Arnhem Space Centre.