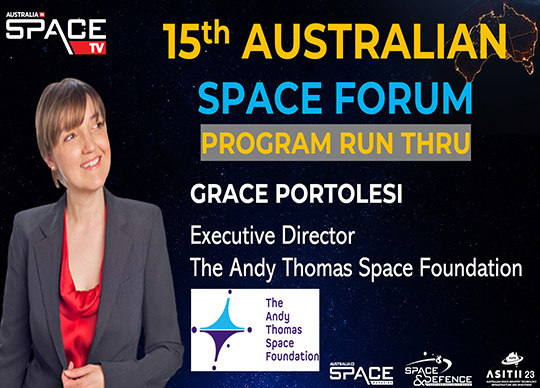 Executive Director, Grace Portolesi of The Andy Thomas Space Foundation provides a timely update on the full program release and as Early Bird registration closes on Monday, 16 April.
The Australian Space Forum, the national premier space event created by industry for industry, is the bi-annual flagship event of the Andy Thomas Space Foundation (ATSF). As a Not-for-profit, the Foundation proudly invests all funds received through the Forum to advancing national space education programs.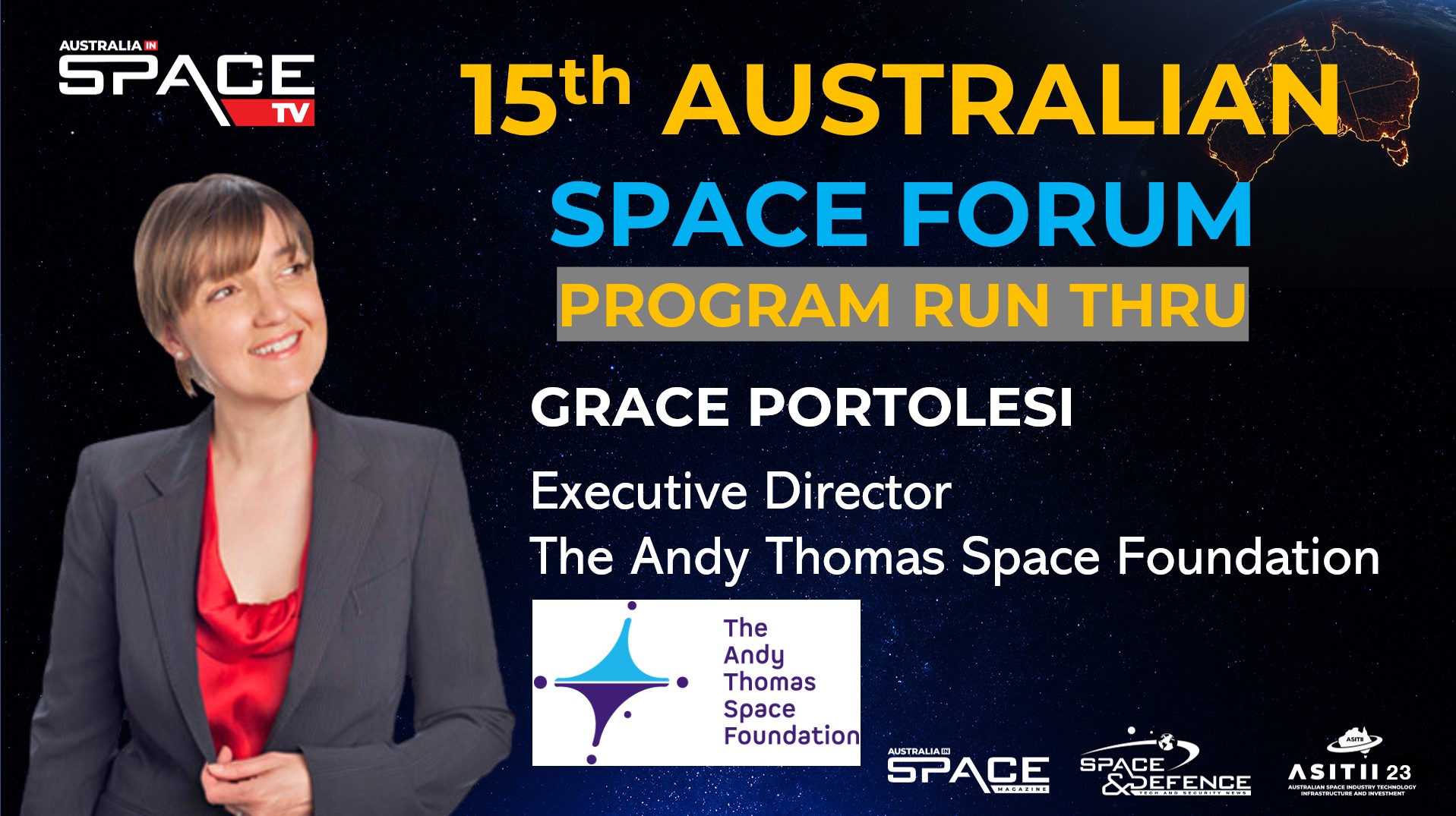 The 15th Australian Space Forum will highlight two key themes: Space Cooperation in the Asia Pacific region (including significant representation from the Japanese Space Agency) and an update on Australia's space capabilities.
A significant JAXA delegation will participate in the 15th Australian Space Forum, continuing to build the strong relationship between Australia and Japan. A highlight of the Forum will be the Keynote address on the JAXA MMX (Martian Moons eXploration) mission.
15th Australian Space Forum Registration: Early bird finishes on 16 April 2023 – Registration link – https://pecbookings.eventsair.com/15a…
Sponsorship & Exhibition: Deadline to book Early April 2023 – To book a trade display package visit https://pecbookings.eventsair.com/Exh…
MySecurity Media – Australia in Space is the Official Media Partner to the 15th Space Forum.
#AUspaceforum #AUspace23 #australiainspacetv #jaxa #mxxstatus #jaxamxx